Meet The Team
at Dentalcare Hook
Dentalcare Hook Dental Team
Your dental team is made up of highly qualified, experienced, friendly professionals that care about you and your dental health. Here is some more information about the team: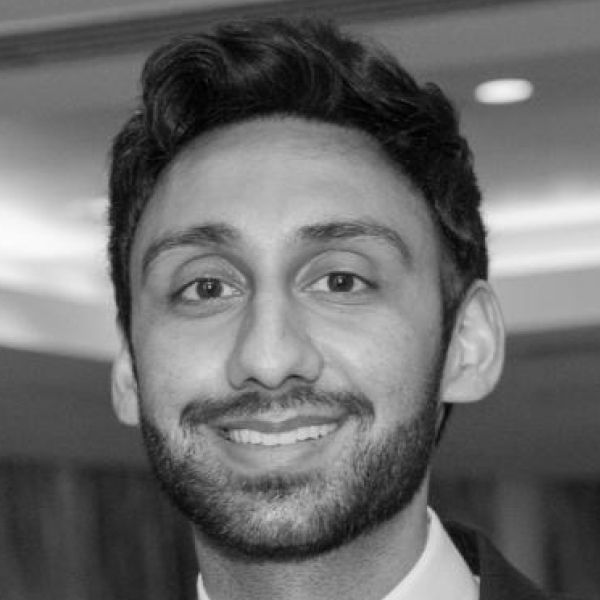 Dr Harman Dhillon
Dentist - GDC no. 264701
Harman qualified from Peninsula Dental School at the University of Plymouth. He also holds a Bachelor's degree from King's College London and a Master's degree from University College London. Harman joined the practice in 2017. He strongly believes in minimally invasive ethical Dentistry, and will go above and beyond to meet your Dental expectations. He is empathetic and liaises closely with the rest of the team at Dentalcare Hook to provide all patients with the best possible care.
Harman regularly attends courses and training events to further his knowledge and advance his skills. He has a particular focus on cosmetic Dentistry, including smile design, teeth straightening with Invisalign, teeth whitening, composite bonding, crowns and veneers. He is also a certified provider of Botox and Dermal Filler treatment.
Harman takes a strong interest in mentoring newly-qualified Dentists and is also a mentor for trainee Dental nurses with the National Examining Board for Dental Nurses. Outside of practice, he is a General Dental Practitioner Appraiser with Health Education England, within the Thames Valley & Wessex region. Harman is friendly, approachable, prides himself in his attention to detail and strives to offer all patients the highest standard of care.
Dr Zaynab Chaudhry
Dentist - GDC no. 284170
Zaynab graduated from King's College London with Honours, before pursuing her career in general dental practice. She enjoys getting to know her patients and likes to work in a calm and comfortable environment. In her spare time Zaynab spends time with her family going for walks and days out.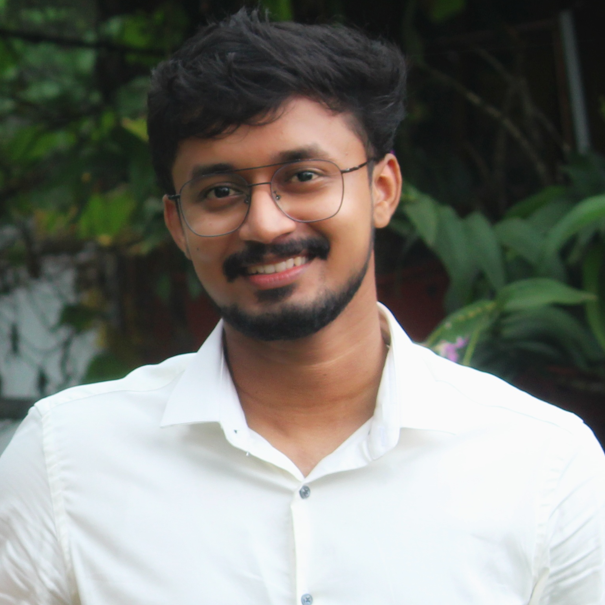 Bilin Benny
Therapist - GDC no. 299108
Bilin graduated from Kerala University of Health Sciences, India in 2019. He worked as a dental surgeon in India 2 years. After moving to the UK, he is now a registered dental therapist. He prides himself in ensuring his patients understand the treatment they need aiming to keep them calm and comfortable throughout the process.
Outside of the practice, Bilin keeps busy by travelling with family and enjoys watching movies and reading books.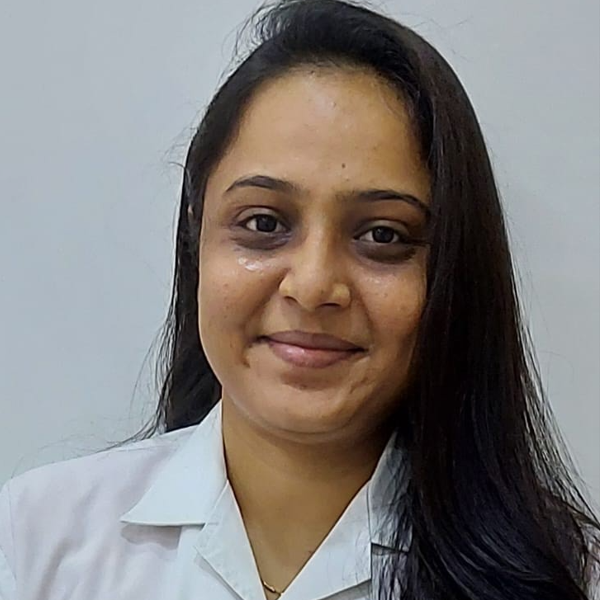 Darshini Shah
Therapist - GDC no. 294559
Darshini qualified from India in 2017 as a Dentist. She has had 5 years of experience in dentistry in India before moving to the UK to start work as a dental therapist.
She is very passionate about dentistry and is always willing to listen to patients and deliver high quality dental care supported by a friendly and caring team. She is thorough and devoted to keeping up to date with the latest dental techniques to provide the best patient care possible.
Apart from her dental career, Darshini loves travelling. She is also interested in music and singing.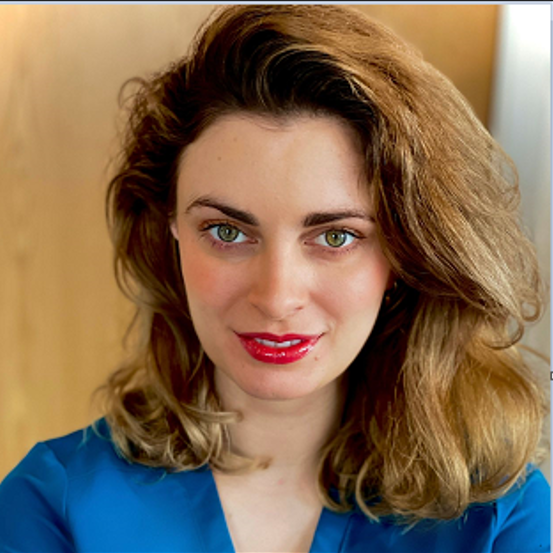 Dr Ania Heer
Implant Dentist - GDC no. 244492
Ania is a UK graduate who has worked in Scotland, before joining our group. She has advanced knowledge in  specialised areas of dentistry including implants and facial aesthetics. She gained her qualifications in Facial Aesthetics in 2014 and passed her MFDS examinations in 2016. She then completed an extensive Implant Academy course in London, and is currently completing the prestigious Royal college of Surgeons, London FGDP Postgraduate Diploma in Implant Dentistry. Ania will be helping you gain your smile back by presenting you with latest cutting edge options for tooth replacement and explaining the benefits of the latest anti-aging treatments including facial Aesthetics. In her spare time she enjoys long walks with her German Shepherd, yoga and cooking.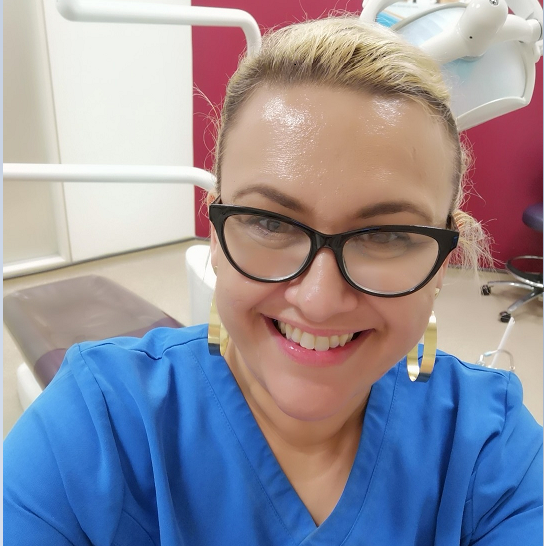 Dr Monica Pais
Orthodontist - GDC no. 270338
Orthodontics has always been Monica's life, graduating in Brazil in 2001. She has never stopped studying and attends courses to provide the best treatment options to her patients and deliver the best smiles they can have.
She has always been involved with treating complex cases, cleft lip & palate patients where she did her MSc thesis in Portugal 2010.
She has been delivering Orthodontics care for adults and youths for nearly 20 years using the latest techniques such as Lingual Braces and Invisalign. She considers her patients' wellbeing to be of prime importance, so they are always welcomed with a warm smile and treated in a relaxed atmosphere.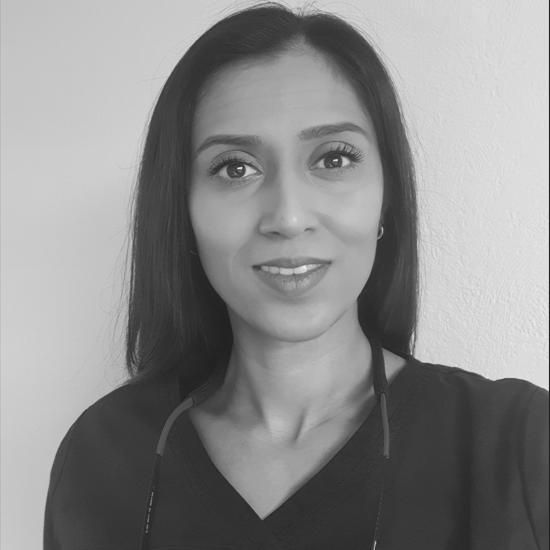 Chandni Vekaria
Dentist - GDC no. 244460
Chandni is a dentist with special interests in Endodontics. She graduated from Kings College London in 2013 and has since alongside practicing general dentistry focused her skillset in Endodontics. Currently completing a masters in this discipline, Chandni has experience in performing complex root canal cases and routinely receives referrals from colleagues for challenging cases.
Chandni prides herself in providing high quality dental treatment to her patients. Her warm caring nature puts patients at ease and allows even the most nervous of patients feel comfortable in undergoing dental procedures. She is regularly undertaking courses and further training to ensure she maintains the highest standard of patient care and is a member of a number of dental societies.
In her free time Chandni enjoys spending time with her young daughter and is an avid traveller.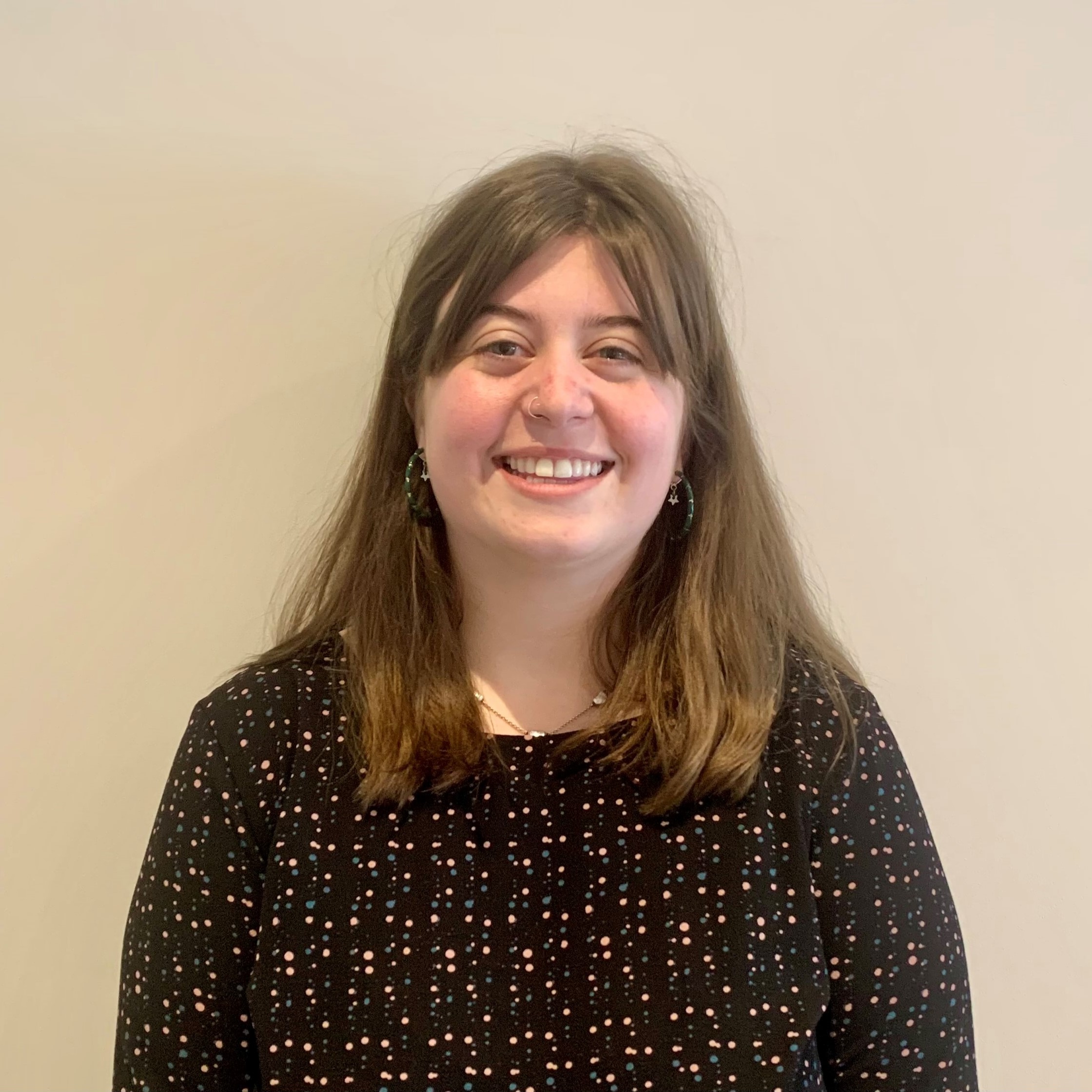 Liz Newcombe
Practice Manager
Liz has been in the dental industry for two years and led a reception team for six months before joining Dentalcare in August 2021. This year she has also stepped into the role of practice manager. She has a friendly personality and aims to provide excellent patient care.
In her spare time she enjoys cooking, spending time with friends, and interior design.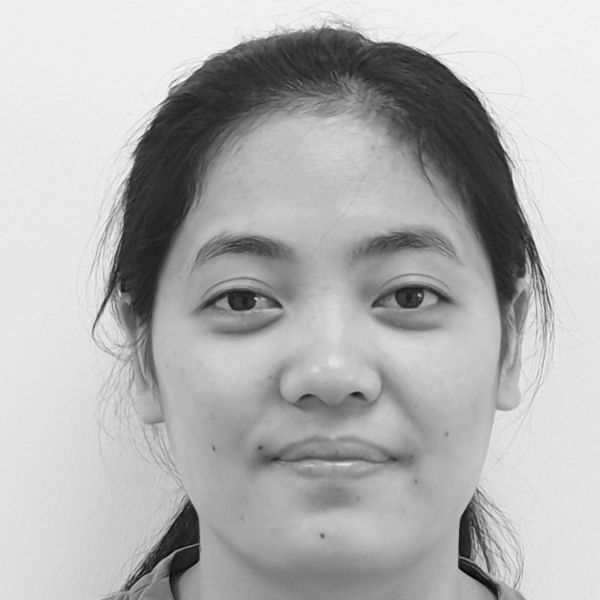 Neelam Gurung
Head Dental Nurse - GDC no. 257673
Neelam holds a National Diploma in Dental Nursing and offers dedicated support to her colleagues, helping to provide the very best dental care.
Her natural empathy and attention to detail are great assets, part of the ethos Hook patients should expect, should benefit from. The focused skills of a good dental nurse are part of comfort, safety and effective treatment.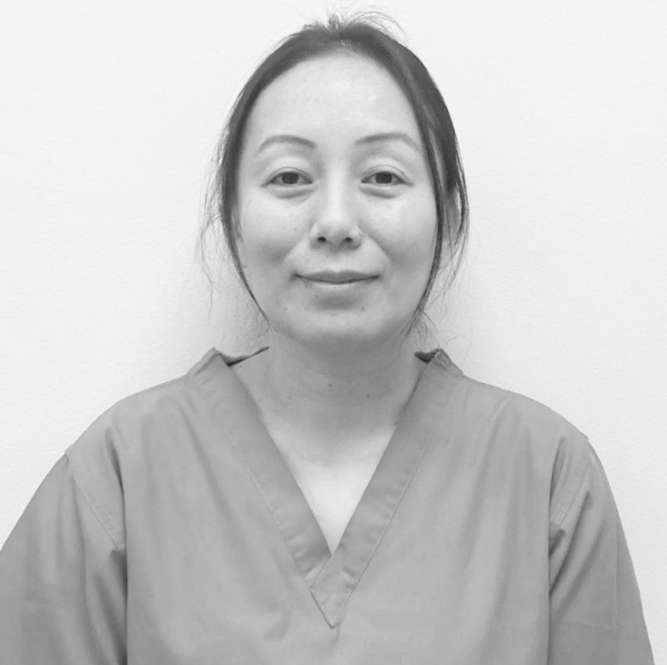 Amrita Gurung
Dental Nurse - GDC no. 256449
Amrita has been with the practice for the last decade. She joined the practice in November 2011. She holds a level 3 diploma in Dental Nursing. Amrita enjoys being part of the team. She is very clam, caring and patient and likes to make patients feel at ease.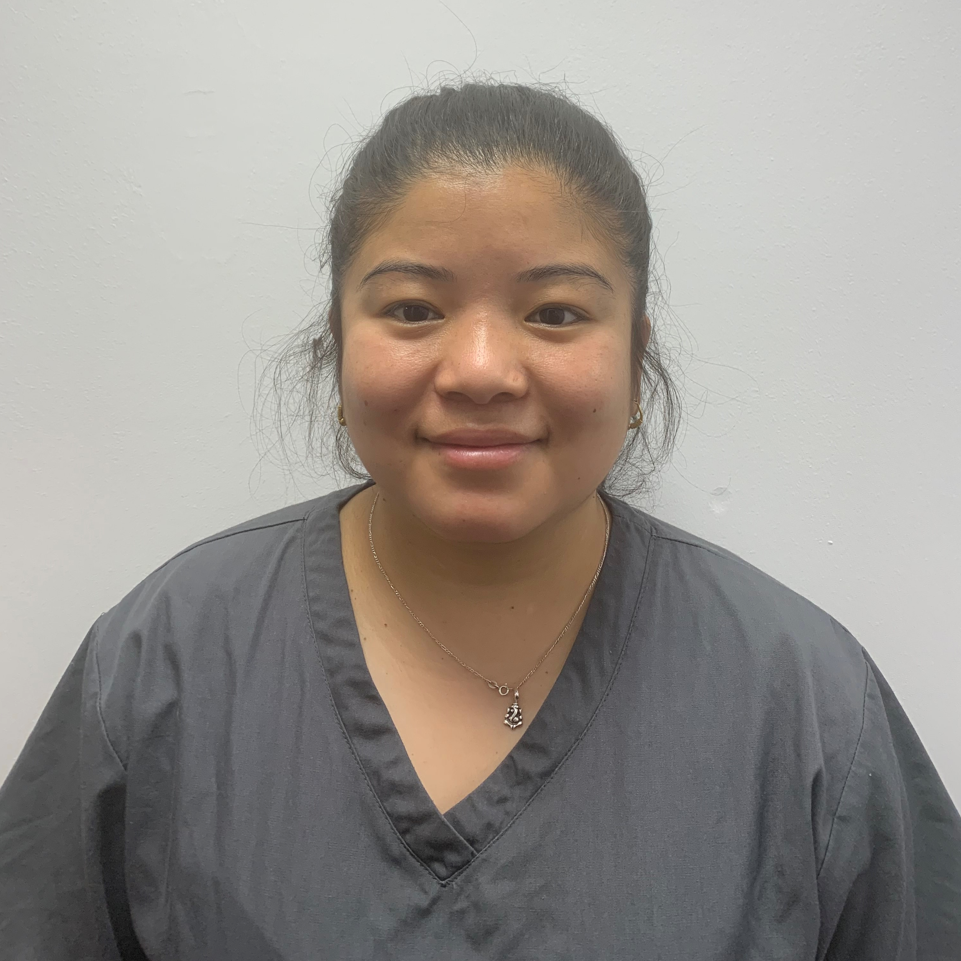 Geeta Gurung
Dental Nurse - GDC no. 294157
Geeta is a qualified dental nurse. She is caring and attentive with patients. In her spare time she enjoys cooking, travelling and going out with friends.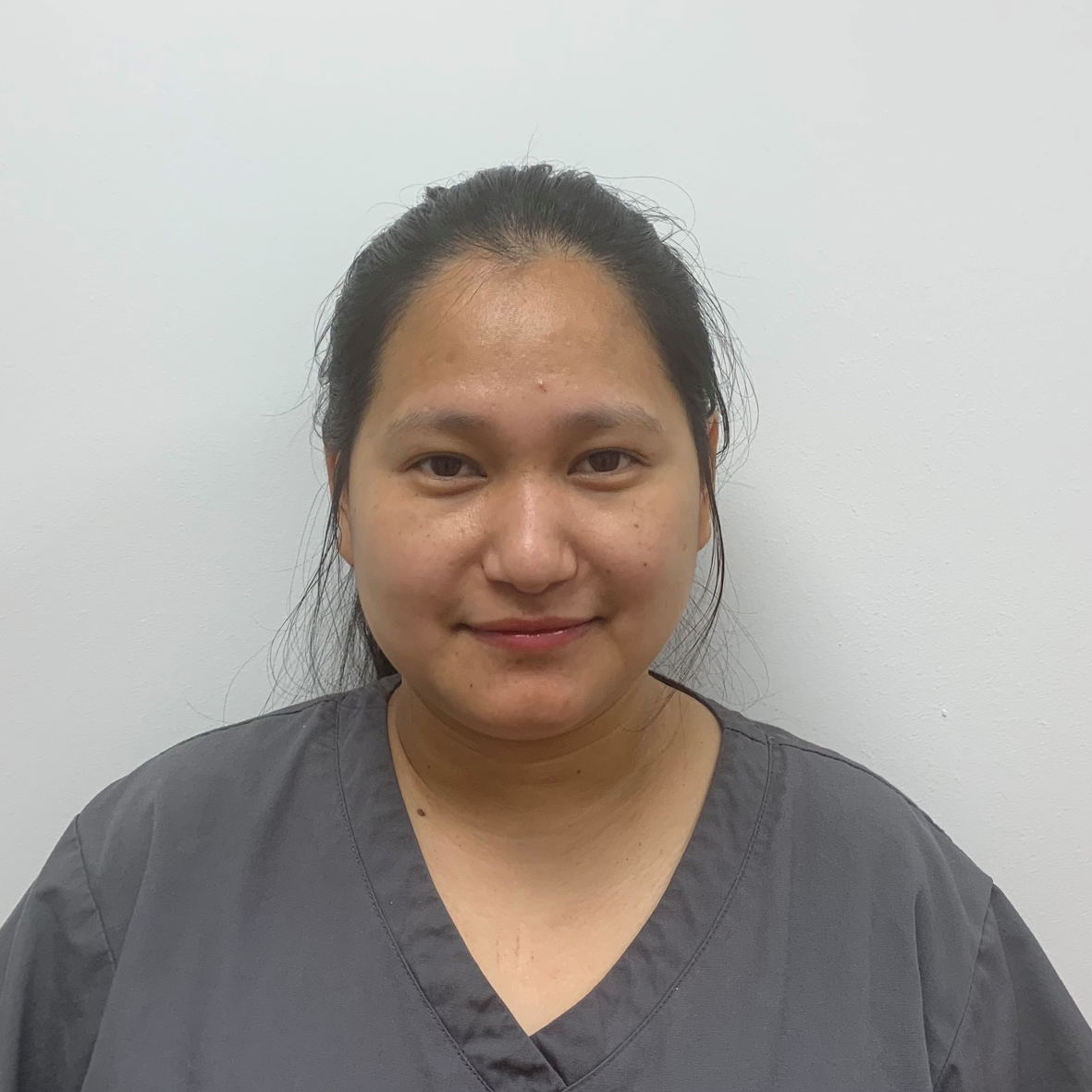 Juni Thapa
Trainee Dental Nurse
Juni is a trainee dental nurse. She has a friendly personality and cares about the patients here. When not at work, Juni enjoys travelling to new places and listening to music.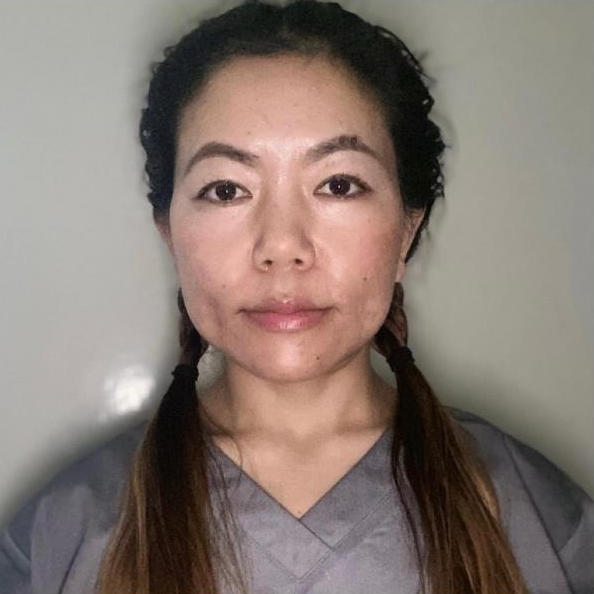 Rasu Pun
Trainee Dental Nurse
Rasu is a trainee dental nurse. Her kind and sweet personality put the patients at ease. Outside of work she enjoys spending time with family and spending time in nature.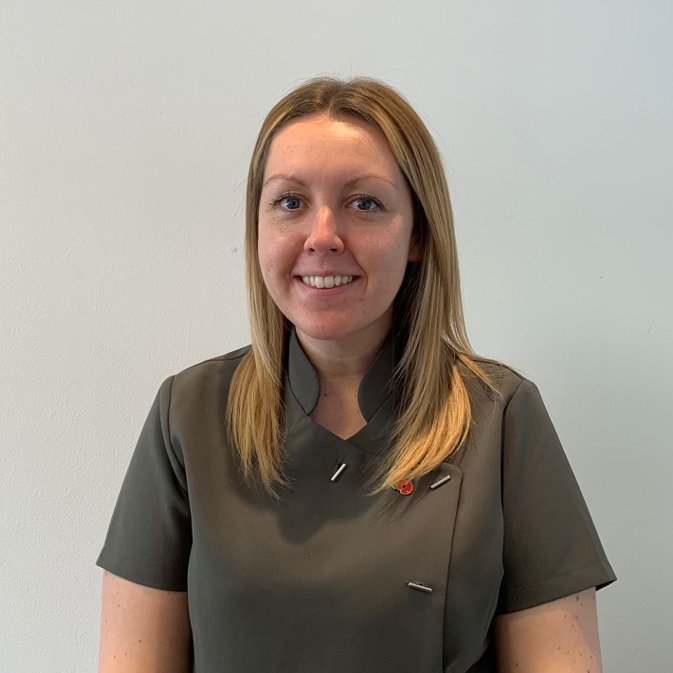 Kayleigh Osbourne
Head Receptionist
Kayleigh joined the Reception team at Hook December 2019. Her natural empathy and attention to detail are great assets, part of the ethos Hook patients should expect when coming to the practice.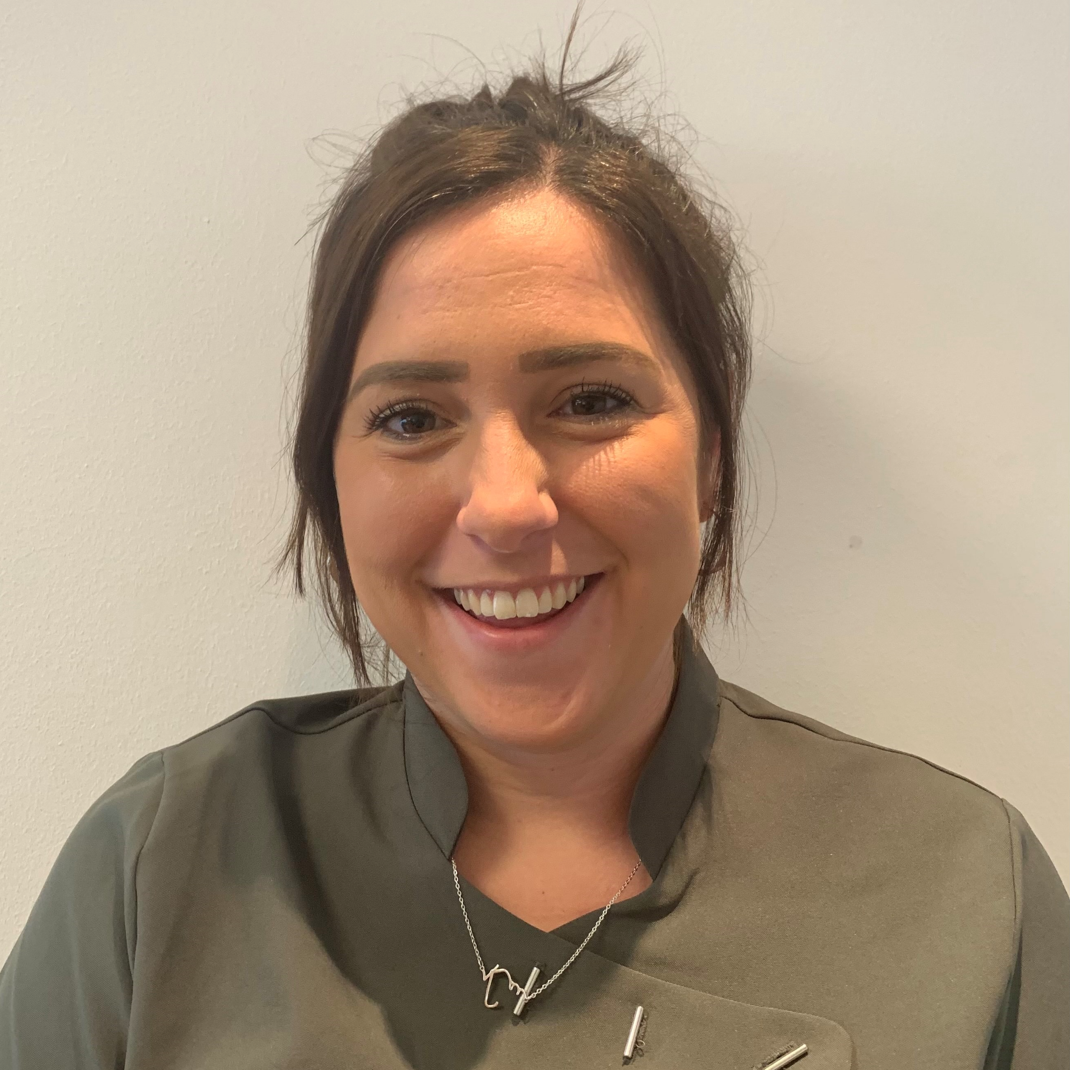 Emma Purvey
Receptionist
Emma is one of our receptionists at Dentalcare Hook. After having her first child, she has joined our reception team on a part-time basis.
When not at work Emma enjoys spending time with her family.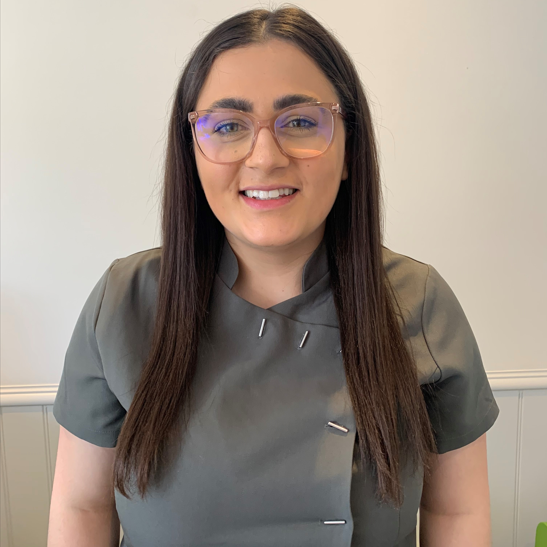 George Holder
Receptionist
Georgie is a kind and compassionate receptionist. She aims to provide a friendly service and excellent patient care.
In her spare time she enjoys spending time with her family. Georgie is also a trained Ballroom and Latin dancer and competes nationally. Our values at Dentalcare Hook
Our Vision is based on the 4Ps at Dentalcare Hook
Patients
Establishing the highest professional standards of patient care, with a commitment to ethical dental practice.
Professional
Through our code of professional dignity we are accountable for providing exceptional dentistry.
People
An atmosphere of achievement is established through inspiring success and building a transparent team.
Performance
Being a highly effective, productive team.
Why Choose Dentalcare Hook
0% finance available
Online booking facility 24/7
Flexibility; early morning, late afternoon and on Saturdays appointments, so you never have to take time off work
A highly experienced and qualified team of professionals
Wide range of dental services to help patients achieve beautiful and healthy teeth
Options for nervous patients
Working towards digital dentistry – so no more impressions
Family friendly
Dental fees
At Dentalcare Hook, we treat every patient as an individuals, therefore each treatment plan is completely bespoke. 
Finance
We offer finance options because we believe everyone should be able to benefit from high-quality dental care.
Before & after
We are often told by our patients that the dental treatments we have provided has dramatically improved their quality of life.