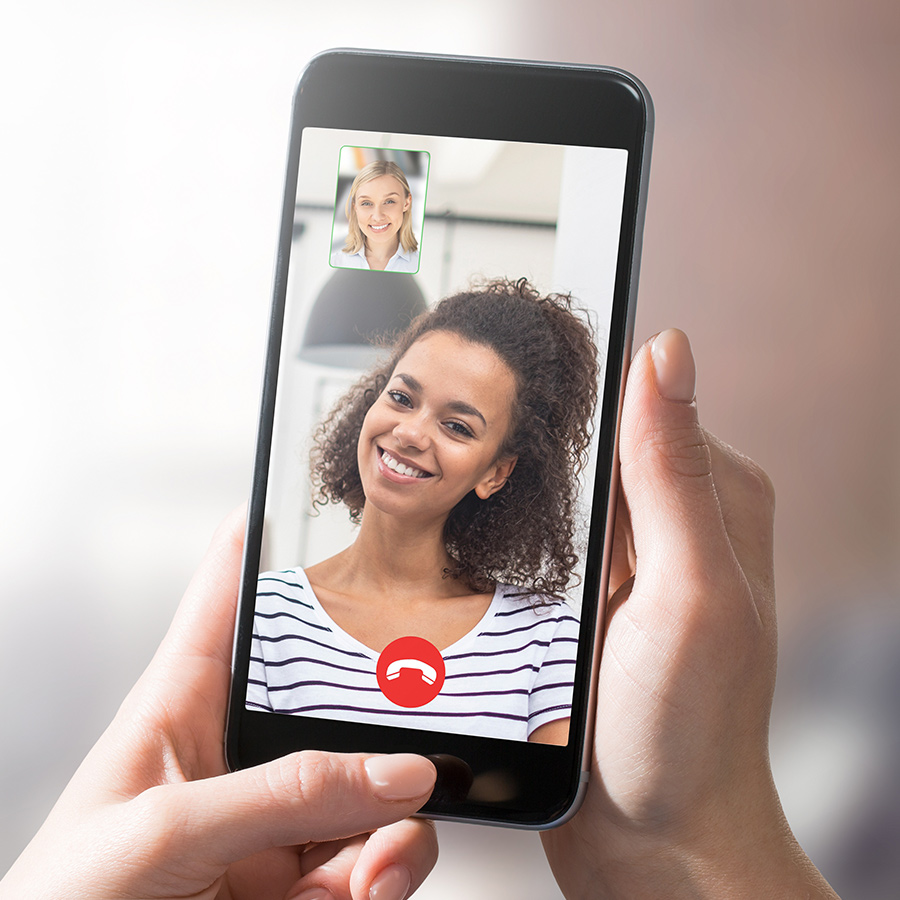 Book a FREE virtual consultation
If you're thinking about taking the first steps to improving your smile but are not quite ready to visit our dental practice, then we're excited to let you know that know about our FREE virtual consultations.
Popular treatments at Dentalcare Hook
Welcome to Dentalcare Hook
We look forward to welcoming you and providing you with a dedicated service.
We like to get to know you so that we can work with you to protect the health of your teeth and gums as well as helping you to achieve the smile of your dreams.
Whether you're looking for a general check-up, have specific concerns about your teeth, or want to make a big change to your smile, we can help. Our knowledgeable team are caring and friendly and will put you at your ease. We are passionate about dentistry and the health of our patients, so we continue to invest heavily in technology and our staff in order to provide you with the care that you deserve.
Teeth straightening
Straight and even teeth look stunning. If you have crooked teeth or you're not happy with the way that your teeth look, then adult braces could help. We offer clear, invisible braces which quickly straighten teeth in a matter of months. These discreet braces are removable so that you can take them out to eat, drink and clean your teeth.
Dental implants
If gaps in your teeth are causing you pain or embarrassment and you don't like the thought of dentures, then dental implants could be a good choice for you. Dental implants permanently replace missing or failing teeth with natural looking teeth allowing you to eat, drink and smile as usual.
Cosmetic dentistry
We offer a range of cosmetic dental treatments to subtly or drastically change your smile for the better. Perhaps you're looking to whiten and brighten your teeth? Or you want to smooth out rough edges? Or you want to make small teeth look longer? If there's something that you don't like about your teeth, then we can guarantee you that there's a treatment to fix it!
Dentalcare Hook patient reviews
Harman did an excellent job - very professional and with minimal fuss.
Dr Harman Dhillon just did an extraction for me. The guy is a total pro. Put me completely at ease, no pain, no drama. He's calm, keeps you

informed of what's happening, his bedside manner is spot on. This could not have gone any better. You're in totally safe hands with him.

read more
Today I had an extraction and I admit myself I have a fear of dentists.This goes back to when I was a teenager and my dentist used to take

out my teeth for the sake of it!! He was jailed for this but my fear started then.I'm so happy I have Harmen as my dentist and for the first time in my life I can now trust a dentist.Sadly I have lost a lot of my teeth now and maybe il think about having implants done with Harmen.But he is a credit to your company. Every visit he relaxes me and reassures me.Thank you Harmen. Your an angel!!Brenda Gunner

read more
My dentist is very friendly and warm he puts me at ease being a little nervous he also gives me advice something I haven't had from my

other dentists from different places!I don't know his name but he has dark hair and in the first room on left.

read more
Nice reception area ,very pleasant staff . Harman such a good dentist.
I came to see Harman Dhillon on the 5th May for a tooth extraction which turned out to be horrendous, 45 mins in the chair! Harman was so

lovely and supportive. I had to go back this morning as have been quite unwell over the weekend and I'd just like to say thank you to Kayleigh, the receptionist who was so caring when she returned my call this morning and got me an appointment with no problems. I couldn't fault Dental care Hook in any way. Thank you

read more
I had a tooth extraction which had been painful.My dentist Dr. Harmen Dhillon is so kind and caring, without doubt the best dentist I have

experienced.A credit to the Surgery.Thankyou!

read more
I took my son here for his first dental appointment and the dentist we saw was brilliant. She went out of her way to make him feel

comfortable, and have a bit of fun, and he is looking forward to his next check-up!

read more
As always my dental appointment was met on time and well managed from start to finish.I have seen many, possibly too many, dentists in my

lifetime. Dental Care Hook has, to date, been by far the best I've encountered. The young gentleman that has just installed a crown for me is by far and away the most amazing and professional that I have ever been treated by. Both the dentist and his dental assistant have always been there for me despite my "gagging" and being a problem patient.Thank you to everyone for your brilliant service.

read more
As a 'nervous' patient, I can definitely recommend Dentalcare, Hook. They are gentle and understanding.Many thanks - and keep up the good

work!

read more
Just wanted to give praise to the staff all very professional and I was in and out pain free . My dentist made me feel relaxed and helped

ease the nerves ! Thank you

read more
Friendly and skilful service, I'm very happy with the treatment I received
Excellent service as always, polite receptionists, understanding Dentists ans a painless extraction, thank you. Highly recommended.
Very professional, considerate and caring - to be recommended.Please note that Car Parking may be both tedious and difficult.
C19 security was good.I was treated with extra care as I had a trapped nerve in my neck.Would recommend to all.
Bobby, my Dentist is brilliant. Very kind, very patient and always has time to explain things and give advice. Highly recommend Dentalcsre

Hook.

read more
Excellent dental practice. Friendly efficient staff and wonderful treatment.
Really helpful and efficient would like to thank Wendy for sorting everything out for me
Such pleasant staff and great service. Dentist was so kind and gave out genuine compliments that really brightened my day! I'll look

forward to going back again in 12 months

read more
I've been well looked after at Dentalcare Hook for years - friendly reception staff, expert dentists, a full range of service and now a

very well organised Covid-secure set-up. Highly recommended.

read more
Lovely atmosphere, great customer service and nice staff! My dentist (Dr Nick Squirrel)was very attentive and his assistant was brilliant

as well!I am not afraid to go to the dentist anymore.Thank you Dentalcare Hook:)

read more
Very nice freindly people
This is an excellent Dentist. Professional, accommodating and helpful. As well as their excellent service, they are very good at putting

patients at ease. Today, we used Dental Hygenist services and this was superb - their current hygenist is excellent.

read more
I went for a checkup and a look at a couple of chipped teeth. From booking the appointment to being seen and leaving the practice was

painless (literally as well).Thank you for your help, kindness and attention.

read more
Amazing receptionist, Wendy, lovely lady who helped us very much and very friendly! Goes the extra mile!I really recommend Dental care

Hook especially if you need genuine and helpful care!Someone give Wendy a raise! ❣️

read more
The staff and dentists have been great over the years I've been treated.
I recently became a patient at this practise and as a "fearer" of dentist i can not recommend the staff here highly enough ..from

receptionist to the dentist i couldn't have felt more relaxed. Everyone was so polite and informative and i've booked back in for regular check ups. Thank you very much to all staff

read more
Just visited the hygienist yesterday morning 16.1.20. Best hygienist I've ever had.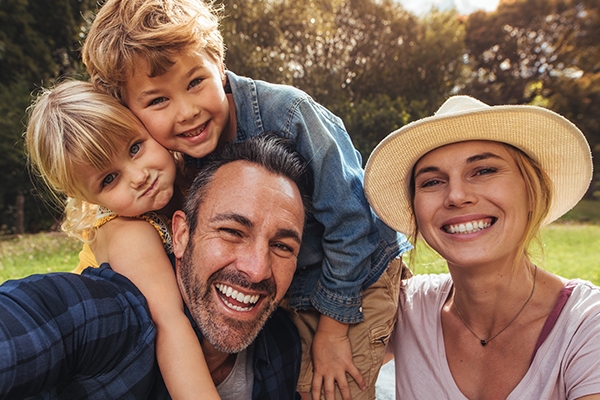 NHS dentist in Dentalcare Hook
At Dentalcare Hook we focus on preventative dentistry in order to look after your long-term oral health.
Our NHS services concentrate on the essential work of general check-ups and hygiene appointments which allow us to regularly monitor your teeth and gums. In doing so we can prevent the chance of tooth decay and gum disease and treat any problems quickly.
Finance
We passionately believe that everyone should be able to access dental treatment when it is needed and when you want it. We aim to keep all our dental fees at a fair price, and we offer dental financing plans which allow you to spread the cost over monthly affordable payments.
We also offer 0% interest free finance so that you can access treatment immediately and pay no extra whilst working to your budget.
New patients
We welcome all new patients to our practice and whether you're an NHS patient or private patient, you can look forward to experiencing the same level of high-quality, personalised care from our knowledgeable and caring staff.
We offer a wide range of dental treatments including general and cosmetic dentistry.
Our flexible appointment times includes early mornings, late afternoons and Saturday appointments.